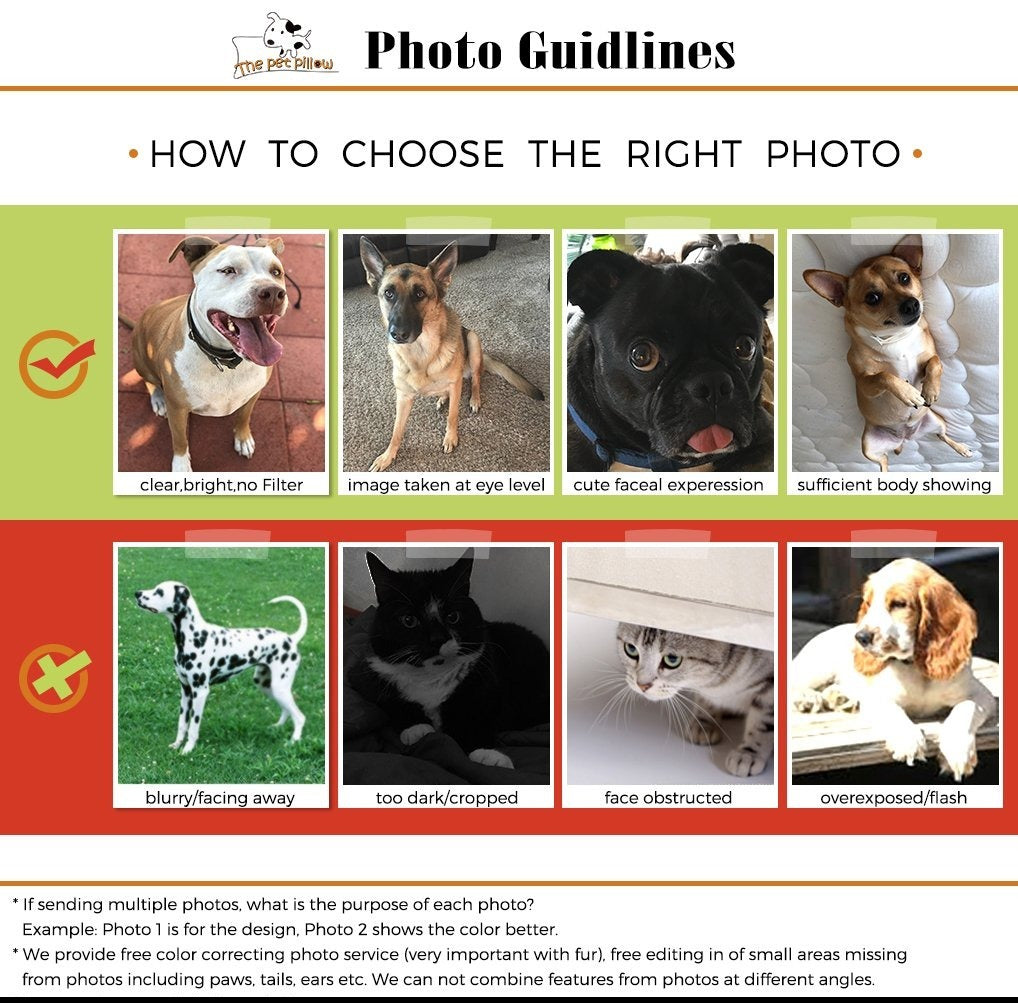 1. Make sure the photo is taken in good lighting, outdoor and daylight is best


2.Try to take the photo at eye level with your pet, you pet don't need to be looking at the camera

3.Try to get a close up so we can see your pet's unique features


4.Take a photo of your pet without any other animals in the shot, one pet per photo


5.Make sure the photo is not blurry
Upload better photos, get better products.
When taking pictures of pets, please follow these steps! If you can't follow the steps correctly, don't worry! We have an enthusiastic team responsible for checking all orders and photos received. If your photos do not meet our standards, we will let you know and assist you in choosing a more suitable photo! You can send your pet photos to sales@thepetpillow.com also.

How to order multiple customized pet gifts with different pet photos & quotes in your order:
Step 1. Choose options/upload photos for the first product and click "Add to Cart"
Step 2. Click Navigation or search button to find the second product you want to order
Step 3. Repeat step 1. and step 2. till all the customized pet gifts are in your cart, then go for checkout.